---
We seek to create value in the communities around the world where we operate, strengthening them through local grants supporting programs that help them thrive.
Walmart's more than 2 million associates are residents, neighbors, friends and family in thousands of communities around the globe. Walmart works to strengthen these communities through both our retail business and community giving.
We support and invest in communities through local giving, encouraging volunteerism, and through programs to strengthen community cohesion.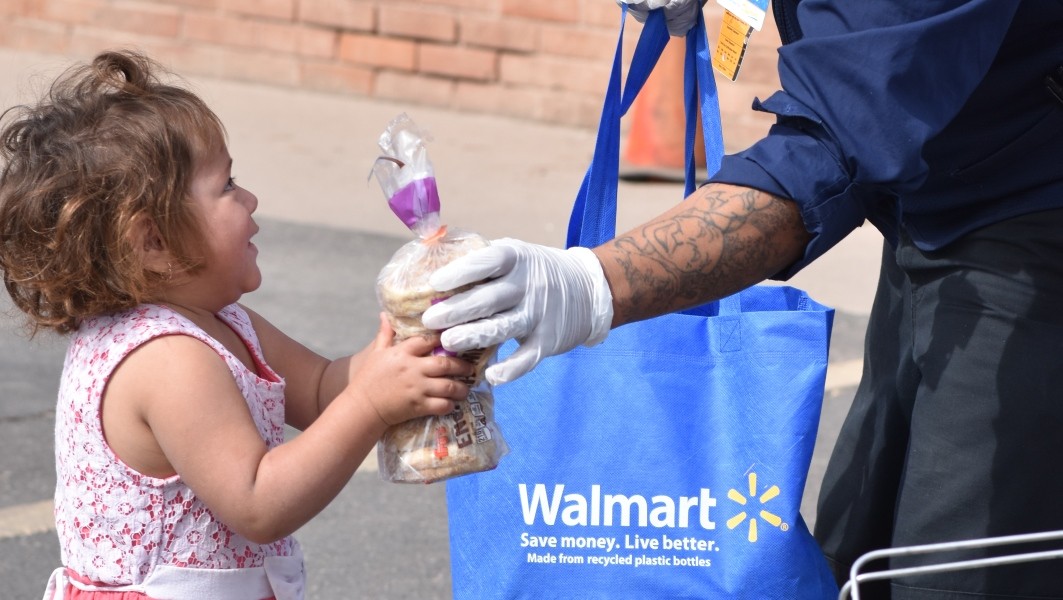 Our Focus Areas
Our philanthropy is focused on following areas:
Spark Good is a new way of giving back designed to spark collective action - and big impact - in support of communities nationwide. Spark Good answers the call from customers to offer more opportunities to direct their own giving to the causes they care most about, and for nonprofits, it brings a robust suite of giving resources to one convenient location on Walmart.com. Explore all of the Spark Good programs and tools here.
Walmart gives back in communities in the international markets where we operate. Each international business is encouraged to give back to causes and organizations that are having a positive impact in their area. Click here to learn more.
Northwest Arkansas has been home to Walmart since Sam Walton opened his first store in the town of Rogers. Walmart and the Walmart Foundation continue to invest in the region that has supported Walmart becoming the global company it is today.
We invest in programs that help create economic opportunity, advance long-term environmental sustainability, strengthen local communities, accelerate racial equity and harness the power and passion of our associates and customers through Walmart Spark Good.
Our regional giving strategy works to enhance the quality of life for all residents of Northwest Arkansas, and our goals are steeped in the belief that when our neighbors thrive and feel a sense of belonging in our shared community, we all thrive. We are stronger and better, together. We concentrate our philanthropy in the region through the following initiatives:

Increasing Access to Healthier Food for All: We support programs that work to systematically improve access and availability to healthier food for underserved communities, including improving access to federal nutrition programs. We support the development of nutrition literacy and skills in our local community. Funding in this area is by invitation or through an annual request for proposals. Upcoming request for proposals includes:

Building a Culture of Belonging: We seek to strengthen relationships within our communities by improving trust and experience with institutions. And we hope to build and increase relationships across lines of differences through bridge building and messaging. Funding for culture of belonging is accessed in two ways, invitation only grants and our annual requests for proposals. Upcoming request for proposals include:

Supporting Economic Opportunity: We invest in increasing regional coordination on key issues related to growth. Our current focus is on regional recycling and aligned capital requests. These investments are done by invitation only.

Walmart and Sam's Club event sponsorships in Northwest Arkansas are by invitation only and are reviewed throughout the year.
Eligible nonprofit organizations applying for funding in the above focus areas must operate within Northwest Arkansas or be affiliates/chapters of larger organizations that operate within the region and whose work directly relates to the above initiatives. To learn more, check out our Northwest Arkansas Giving Guidelines.
Walmart and Sam's Club also offer grants through our store, club and distribution center facilities. These grants are called Spark Good Community Grants and you can learn more about them here. We also encourage you to explore additional tools and resources for local nonprofits through Walmart Spark Good including round up, registry and using the space in front of our stores for fundraising. Explore Spark Good here.